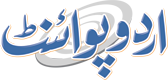 Parliamentary Committee To Finalise Names ECP Members On Monday
Mohammad Ali (@ChaudhryMAli88) Published July 21, 2016 | 07:04 PM
ISLAMABAD, (UrduPoint / Pakistan Point News - 21th july, 2016) : The Parliamentary Committee meeting will be held on Monday to finally decide the Names of members of Election Commission of Pakistan (ECP). Talking to media outside the Parliament House, Minister for Finance Senator Ishaq Dar and Leader of the Opposition Syed Khursheed Shah on Thursday said that efforts will be made to have unanimously one name from both government and opposition sides. Senator Ishaq Dar said that the procedure of appointment of members of Election Commission of Pakistan (ECP) will be held in accordance of rules.
He said the consensus of the prime minister and the opposition leader was necessary to fill such vacancies. He said that all names received from government and opposition parties from all four provinces will be sent to the Speaker National Assembly office and then would be refered to the parliamentary committee for final approval. He said that efforts were being made to follow the constitutional limit of 45-day to notify the names on July 25 following the due procedure and law. He said that several joint meetings of government and opposition were held to resolve the matter in a positive way and expressed the hope that names will be finalized with consensus.
Senator Ishaq Dar said virtually the committee starts its work when it receives names of members from opposition and governments of four provinces.
He added names included retired judges and bureaucrats of grade 22 or above. Syed Khursheed Shah said realizing its national responsibility, the opposition has tried its level best to present the name of those who were non-controversial.
He added names of only those persons had been included who were transparent and without having any political background. He said that the opposition had finalized all names after detailed discussion with all opposition parties.
He prayed for success of the whole process. He said that they had sustained heavy pressure in finalization of names from opposition to ensure that names were non-controversial, rather than controversial.
He said that opposition had collected three names from each province and the process was completed with satisfaction of all nine opposition parties including PTI and MQM.