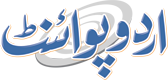 PEMRA Cancels FM Radio Licence On Failure To Produce Necessary Documents
Faizan Hashmi Published September 22, 2021 | 11:58 PM
The Pakistan Electronic Media Regulatory Authority (PEMRA) on Wednesday unanimously cancelled the bid of Messers Airwaves Media (Pvt) Ltd for grant of FM radio licence for Thatta due to their failure in producing necessary documents
ISLAMABAD, (UrduPoint / Pakistan Point News - 22nd Sep, 2021 ) :The Pakistan Electronic Media Regulatory Authority (PEMRA) on Wednesday unanimously cancelled the bid of Messers Airwaves Media (Pvt) Ltd for grant of FM radio licence for Thatta due to their failure in producing necessary documents.
The 165th meeting of Pakistan Media Regulatory Authority (PEMRA) chaired by PEMRA Chairman Muhammad Saleem Baig unanimously approved request for transfer of shares and induction of new directors/shareholders of the Messers Al Kamal Media (Pvt).
The forum approved the application of Messers Jag Broadcasting systems limited Karachi for change management and transfer of its shares.
The authority also approved change in management of Messers Lucky Broadcasting (SMC, Pvt Ltd).
The meeting endorsed the cable licences issued by the authority from July 1, 2019 to February 17, 2021.
The meeting was attended by Ministry of Information and Broadcasting Secretary Ms Shahera Shahid,Federal board of Revenue Chairman Dr Muhammad Ashfaq Ahmed,Pakistan Telecommunication Authority Chairman Maj Gen (Retd) Aamir Azeem Bajwa, Interior Secretary Yousaf Naseem Khokhar, Member Federal Capital Syed Abuzar Peerzada, Member Sindh Sadia Malik,Member Balochistan Farah Azeem Shah, Member Khyber Pakhtunkhwa Muhammad Araifain,Member Punjab, Faisal Sher Jan and Pemra Executive Member Ashfaq Jumani attended the moot.