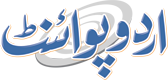 People Rejected Elements Involved In Negative Politics: CM
Fakhir Rizvi Published July 22, 2016 | 11:36 PM
LAHORE, (UrduPoint / Pakistan Point News - 22th july, 2016) : Punjab Chief Minister Muhammad Shehbaz Sharif on Friday said sincere efforts were being made for the improvement of education, health, energy and other sectors. Talking to a delegation of Pakistan Press Club, Britain, here he said under the leadership of Prime Minister Muhammad Nawaz Sharif, progress of the country and prosperity of masses had been the top priorities during the last three years.
He said an autonomous Overseas Pakistanis Commission had been set up for the solution of the problems of overseas Pakistanis and it was playing an important role in this regard. "Politics is the name of selfless service to the masses and the results of Azad Kashmir elections have proved that politics of public service is the real politics and nothing can be more important than confidence of the people," he added. Shehbaz Sharif said after general elections and local bodies'elections, Muslim League-N had achieved a tremendous success in Azad Kashmir elections as well.
He said the people had rejected the elements involved in negative politics with the power of their vote in Azad Kashmir elections. Those who met the Chief Minister included President Pakistan Press Club Britain Mobin Chaudhry, Senior Vice President Arshad Mahmood, Joint Secretary Majid Nazir, Information Secretary Musarat Iqbal, Finance Secretary Akram Abid, Member Executive Imran Khalid, Member Executive Aurangzeb Ch.
and Farid Qureshi. Press Secretary to Chief Minister Punjab Shoaib Bin Aziz, Chairman Chief Minister's Task Force on Information & Culture Muhammad Maalik, Commissioner Overseas Pakistanis Commission Punjab Afzaal Bhatti, Secretary Information and officers concerned were also present on the occasion.