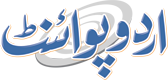 PHF Hails Success Of 9-A Side Hockey Tournament
Fakhir Rizvi Published August 16, 2016 | 07:19 PM
LAHORE, (UrduPoint / Pakistan Point News - 16th August, 2016) : Secretary, Pakistan Hockey Federation, Shahbaz Ahmad, has expressed his delight over the success of the recently held Pakistan Cup 9-A Side Tournament in Karachi. "It was after a very long time that Karachi saw a hockey activity of this magnitude.
The patronage of the Sindh government was really commendable as it provided very lucrative cash prizes to the successful teams: Rs two million to the winners, one million to the runner-up and half a million were shared by the two losing semifinalists," he said here on Tuesday. "On the opening day, Governor Sindh Dr.Ishrat Ul Ebad Khan honoured us with his presence while Chief Minister Murad Ali Shah was the chief guest at the concluding day.
"It was a nice gesture by the CM to lap the ground along with the winning WAPDA side after the final which was greatly appreciated by the players as well as the spectators. Murad Ali Shah also promised to upgrade the stadium's facilities such as the players' hostel, gymnasium and the swimming pool." On the opening day, the official renaming of the stadium as the 'Abdul Sattar Edhi Hockey Stadium' was also held.
Faisal Edhi, son of the great humanitarian, was thankful to the PHF for this noble act. All the matches, of two halves of 20 minute duration each, were played under the floodlights. It was a wonderful sight to see good crowds.
During the early days, there were a couple of thousand spectators. The number increased and the final had a huge gathering of around 20,000. There were many families in the crowd as well. Apart from country's prominent departmental sides, two PHF Development Sides also participated in the event.
These teams consisted of promising youngsters who have been attending the national senior and junior camps in recent years. Shahbaz said it was a heartening sign that through 9-A Side Hockey Tournament, the PHF had taken a step forward to revive the game under its long-term plan. "We will organise big hockey events in Karachi on regular basis to gain the attention of crowds and to motivate the youth to take up hockey as sport and to play its due role in the revival of the game," said the PHF secretary.