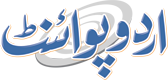 Philippine Bank Handed Record Fine For Bangladesh Heist
Fahad Shabbir (@FahadShabbir) Published August 05, 2016 | 08:01 PM
MANILA, (UrduPoint / Pakistan Point News - 4th August, 2016) - The Philippines Central Bank on Friday handed a local bank a record $21 million fine after it was used by hackers to channel millions of Dollars stolen from Bangladesh into local casinos. In February, unidentified cyber criminals shifted $81 million from the Bangladesh central bank's account with the US Federal Reserve to a Manila branch of the Rizal Commercial Banking Corp (RCBC), from where it was funnelled into local casinos. The central bank said in a statement it had approved the record one billion pesos ($21 million) fine after a "special examination" of the bank and its role in the audacious cyber heist. The fine was part of its "supervisory enforcement action on RCBC", the central bank said in a statement. The move shows the central bank's "strong commitment to ensure the stability of the country's financial system through strong and effective regulation," it added. Bangladesh welcomed the imposition of the fine. "It's positive," Bangladeshi ambassador to Manila John Gomes told a news conference. RCBC said separately that it had made provisions for the fine and would pay it in two instalments over a one-year period. The total was equivalent to more than 38 percent of the 2.6 billion pesos it earned in net profits during the first half of 2016.
But it added: "The payment of the amount will not affect the operations of RCBC, and capital ratios will continue to be strong." The brazen cyber heist highlighted how the Philippines' banking loopholes and anti-money laundering laws have made the impoverished and corruption-weary Southeast Asian nation a dirty money destination. Philippine law exempts casino transactions from scrutiny by the country's anti-money laundering council without a case filed in court. Filipino authorities now say they have tracked down all but $21 million of the loot, but have only recovered a fraction of it. The Philippines' Anti-Money Laundering Council has filed a suit to gain control of the alleged stolen funds from RCBC, the casinos, and a Manila-based Chinese casino operator. But the process is expected to take years, with Bangladesh voicing frustration at the slow pace of the return of surrendered funds. Bangladeshi ambassador Gomes announced Friday that Dhaka was sending a high-level delegation to Manila late next month to press for the return of the funds.
The Bangladesh theft was one of a series of spectacular cyber attacks against banks this year that have heightened fears the industry is becoming an increasingly attractive target for hackers.