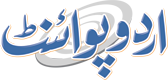 PITB Conducts Training Session Of 105th NMC
Fakhir Rizvi Published August 08, 2016 | 07:39 PM
LAHORE, (UrduPoint / Pakistan Point News - 8th August, 2016) : Chairman Punjab Information Technology board (PITB) Dr. Umar Saif has said that modern technology is a most effective tool for good governance, transparency, accountability and public service delivery.
He was addressing the concluding ceremony of a training session held at Arfa Software Technology Park (ASTP) for the officers of 105th National Management Course (NMC). The four-day hands-on training session was arranged in collaboration with the Information Technology University (ITU).
Dr. Umar Saif gave an orientation of the IT interventions devised by the PITB for health, education, law & order sector including Dengue Tracking System, Smart Monitoring of Schools & Hospitals, crime mapping, e-Khidmat centre, e-stamping and bio-metric verification etc.
He stressed the officers to become well versed with the skilful use of computer and smart technology as the government businesses were undergoing a transitional phase and the office work was being made almost paperless.
He said, "Under the vibrant leadership and guidance of Chief Minister Punjab Shehbaz Sharif, Punjab is leading in adoption of latest technology for improving the performance of government departments." It may be mentioned here that recently, a PITB's team has visited Sindh on request of Chief Secretary Sindh where it shared the expertise with the Sindh Police whereas the World Bank was replicating PITB's Citizen Feedback Monitoring Programme in Albania and Romania.
The participants appreciated the efforts of PITB and its team for remarkable achievements in the field of technology.