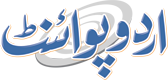 PM-Balochistan-Address
Mohammad Ali (@ChaudhryMAli88) Published September 01, 2016 | 01:58 PM
(UrduPoint / Pakistan Point News -1st Sep,2016) Prime Minister Sharif appreciated the role of armed services of the country, law enforcement agencies, police and all others who through their sacrifices and hard work bring in peace and stability to the province. He said terrorists were on the run and were making last ditch efforts by striking soft targets, however was optimist that they would fail miserably in their nefarious designs. He said the newly inaugurated projects worth Rs fifty billion would help create 50,000 jobs and directed that the people of Gwadar and adjoining areas be given preference as it was their due right.
He said the people of entire province would benefit from creation of new jobs. He was specially grateful to the Chinese government for its support and making development in the Port city a success.
He was also appreciative of Chinese role in helping Pakistan on the economic front and undertaking a string of infrastructure, energy and development projects. He also lauded China's role as a "true friend" and thanked the Chinese ambassador for announcing more funding for various projects in the city. Sharif said several coal-fired projects in other parts of the country would help enhance efficiency of the industries and through its solar, wind and hydel projects the country would soon get rid of loadshedding by generating 10,000 MWs by 2018. Chief Minister Balochistan Sanaullah Zehri lauded the personal efforts of Prime Minister Nawaz Sharif in the development of the most remotest area of the country and pointed out a number of challenges that the Federal government overcame to make the dream a success. He said declaring Gwadar a Tax Free Zone has helped attract investment in the area and hoped the pace of development would hasten.
He also mentioned the setting up of a Security Division for the safety and protection of foreign investors in the area.
He said the Real Estate business in area that had plunged in the past was now escalating at a rapid rate.
He mentioned a number of projects that were in different phases of completion. These include road, hospital and vocational training institutions. He said the first phase of Gwadar Free Port would complete in 2017. He hoped that the entire Gwadar Port project upon completion would help create 50,000 jobs.
He called for early completion of 50,000 gallons for provision of clean drinking water through a de- salination plant. Minister for Ports and Shipping Hasil Bazinjo said development of Gwadar Port reflected vision of Prime Minister Nawaz Sharif.
He described Gwadar as Balochistan and Balochistan as Gwadar. Ambassador of China to Pakistan Sun Weidong said he was pleased to join as partners in development of Gwadar and mentioned his country's support for construction of Gwadar Free Zone and handing over a school for the local people. He expressed hope that the new projects would help create more employment opportunities and usher in an era of prosperity for the development of the area. He said more upcoming projects like the Gwadar airport would be completed by ensuring highest quality and was aimed at making the port efficient and of international quality to ensure regional connectivity.
He said the area has a bright future. He also announced US six million Dollars for uplifting of local schools in Gwadar, five government scholarships for students of Gwadar besides a one million scholarship. The Chinese ambassador said the local people of Gwadar and those along the path of China Pakistan Economic Corridor would benefit the most and lead to economic development of Pakistan and the entire region.