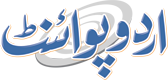 PM Kakar Underscores Need For Shared Scientific Research, Discovery To Save Human Lives
Muhammad Irfan Published September 20, 2023 | 11:11 PM
Caretaker Prime Minister Anwaar-ul-Haq Kakar on Wednesday underlined the need that scientific research should be put at the disposal of all humanity, ensuring access to all the scientific breakthrough or discovery which was essential to save human lives, irrespective of the intellectual property rights
UNITED NATIONS, (UrduPoint / Pakistan Point News - 20th Sep, 2023 ) :Caretaker Prime Minister Anwaar-ul-Haq Kakar on Wednesday underlined the need that scientific research should be put at the disposal of all humanity, ensuring access to all the scientific breakthrough or discovery which was essential to save human lives, irrespective of the intellectual property rights.
He said that it was time for the international community to rise to the challenge and ensure better preparedness through legally binding obligations for building resilience against the future pandemics.
Addressing a high level meeting on prevention of global pandemics, preparedness and response, the prime minister highlighted that the Covid-19 had caught the world with surprise, which killed over 6 million people across the globe and led to the national and global economies lock downs.
But with human ingenuity and power of targeted research the world was fortunate to have developed a vaccine which caused an optimism for the future, he added.
The prime minister said that the pandemic also caused several reasons for concerns in the world, including inequity in the vaccine distribution among the rich and the poor, resistance by the corporate sector, insisting upon the property rights, hampering the wider preparation of the vaccine and inequality in the financial support mobilized for the rich and the poor countries to recover from the Covid.
PM Kakar stressed that they must not repeat those aspects in the future pandemic or health crises.
The vaccines should be treated as global goods and available to all countries and companies, he emphasised, adding that the commercial companies, private donors and actors should not be put in charge of determining the medical production and distribution of vaccines.
"It should be determined through the intergovernmental negotiations under the auspices of WHO," he opined.
"We should also commit to remove trade barriers, strengthen supply chains and facilitate the movement of medical and public health goods by diversifying manufacturing capacities across the regions and promoting technologies for the developing countries," the prime minister maintained.
He further noted that financing greatly affected the national, global and regional emergency health preparedness which required about $30 billion annually and including a estimated gap of $10 billion in the new external finances.
Those should be provided from all resources including allocation of SDRs or recapitalization of the multinational, regional or national development banks, he added.
The prime minister further said that adoption of a political declaration by the high level meeting would help galvanize the political will.
"We believe that issue of prevention and preparedness, and response to a pandemic can be best addressed by legally treated through a binding treaty as mandated by the world health assembly, which is currently negotiated in Geneva," he added.