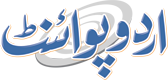 PM-Motorway-Two-SHORKOT
Fakhir Rizvi Published August 13, 2016 | 06:39 PM
(UrduPoint / Pakistan Point News - 13th August, 2016) Prime Minister Nawaz Sharif said whole country including Balochistan, KPK, Sindh, AJK and Gilgit-Baltistan would benefit from the road network, being developed under China Pakistan Economic Corridor, which was an unprecedented gift from China worth US Dollar 46 billion. He said the government was equally serving all sectors including farmers, industrialists and common man and added the prices of fertilizers would be further reduced for uplift of the agriculture sector. Nawaz Sharif said the motorway and GT Road would also be linked to each other to facilitate the people and for easy transportation of agricultural produce.
"This is our vision.
No one else had such a vision. This is for you, for the people of Pakistan. This did not start from here, but from China border," he said. He said the power plants were also being developed apace including the steps being taken to overcome the gas shortage.
The government was not thinking of just for 2018 or next election but it was thinking for next fifty years, he added. Referring to the development of motorways from across the country, the prime minister said Gwadar would be made an international city by developing a port or an airport.