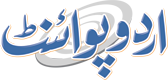 PM Pays Tribute To LEAs Personnel For Sacrifices In
Fight Against Terrorism
Mohammad Ali (@ChaudhryMAli88) Published August 04, 2016 | 08:20 PM
ISLAMABAD, (UrduPoint / Pakistan Point News - 4th August, 2016) : Prime Minister Muhammad Nawaz Sharif on Thursday paid rich tributes to the Law Enforcing Agencies (LEAs) including the police personnel for rendering enormous sacrifices in the fight against terrorism. "The fight against terrorism is our definite national resolve which has enabled us to fight out the menace of terrorism and extremism from our soil.
Our heroic Law Enforcement Agencies have rendered enormous sacrifices in this fight," the Prime Minister said in his message on the occasion of Youm-e-Shuhadda (Police). He said, "Today Pakistan is accurately viewed a safer, stable and a nation marching on its way to claim a respectable status in the comity of nations; offered by the enormous potential we have." The Prime Minister said, "Today, on the occasion of Youm-e-Shuhadda (Police), I extend my deepest reverences and gratitude to the martyred police personnel in recognition of their courageous contributions.
" "These unforgettable sacrifices have undoubtedly guaranteed a peaceful Pakistan for our future generations," he added. The Prime Minister said, "The entire nation presents its tributes to the martyrs and their families who are a source of pride and honour for the whole nation." "This day reminds us about the valuable sacrifices of our heroes who wrote a bright history of courage and sacrifice with their blood.
The great sons who sacrificed their today for nation's tomorrow are our benefactors and saviours," he said. The Prime Minister said, "The sacred blood of these martyrs would keep alive our determination to defend the motherland and wipe out the scourge of terrorism." "Families of the martyred police officials also deserve our profound admiration and respect for tremendously sacrificing towards the national cause," he added.