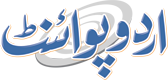 PM To Attend Launching Ceremony Of PN Fleet Tanker In Karachi
On Friday
Fakhir Rizvi Published August 17, 2016 | 07:28 PM
ISLAMABAD, (UrduPoint / Pakistan Point News - 17th August, 2016) : Prime Minister Muhammad Nawaz Sharif will visit Karachi on Friday to attend as chief guest the launching ceremony of a major warship of Pakistan Navy (17000 Ton) Fleet Tanker to be held at Karachi Shipyard and Engineering Works (KS&EW). This Fleet Tanker has been built in collaboration with M/s STM of Turkey under the ambit of the Ministry of Defence Production and Pakistan Navy.
Pakistan Navy Fleet Tanker will play an important role in catering to the needs of Pakistan Navy in meeting its logistic needs, a statement issued from the Prime Minister's Office here said. The Fleet Tanker is a true testament of Pakistan's efforts towards indigenization and self-reliance, and enhanced collaboration with its brothers in Turkey. The design of this ship by Turkey and its construction by Pakistan's skilled manpower at Karachi Shipyard and Engineering Works (KS&EW), manifest an excellent combination to achieve indigenization through joint ventures with brotherly countries.
The design of PN Fleet Tanker (PNFT) is based on contemporary trends and is according to Bureau Veritas Rules for the Classification of Naval Ships. Double hull design will provide PNFT with unrestricted entry into any port of the world. Pakistan and Turkey are time tested friends.
Joint ventures like construction of this Fleet Tanker will further strengthen our mutual bonds characterized by faith, common heritage, shared civilization, and commonality of interests. This initiative will certainly open more opportunities for further cooperation between Pakistan and Turkey in the field of indigenous warship construction and other defense sector products. Launching of this ship, two months ahead of the schedule, is indeed a gift from the brotherly people and the government of Turkey to the nation on its Independence Day celebrations, the statement concluded.