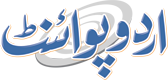 PM Underlines Need To Counter All Terrorists Including Fascist Hindutva-inspired Extremists
Ijaz Ahmad Published September 22, 2023 | 11:33 PM
Caretaker Prime Minister Anwaar-ul-Haq on Friday stressed upon the need to counter all terrorists without discrimination, including the rising threat posed by far-right extremist and fascist groups, such as Hindutva-inspired extremists threatening genocide against India's Muslims and Christians
UNITED NATIONS, (UrduPoint / UrduPoint / Pakistan Point News - 22th Sep, 2023 ) :Caretaker Prime Minister Anwaar-ul-Haq on Friday stressed upon the need to counter all terrorists without discrimination, including the rising threat posed by far-right extremist and fascist groups, such as Hindutva-inspired extremists threatening genocide against India's Muslims and Christians.
Addressing the 78th UNGA session, the prime minister said, "We also need to oppose 'state terrorism'; address the root causes of terrorism, such as poverty, injustice and foreign occupation; and distinguish genuine freedom struggles from terrorism."
He also proposed the creation of a Committee of the General Assembly to oversee the balanced implementation of all four pillars of the Global Counter-Terrorism Strategy.
He said that their progress based on rich history of cooperation, understanding, exchange and synthesis of ideas among the civilizations was imperiled today.
"The narratives advocating a clash of civilizations have done considerable harm to humanity's progress. Such ideas have bred extremism, hatred and religious intolerance, including Islamophobia. Make no mistake; it is a latent threat that undermines millennia of progress. We need to cherish and celebrate our diversity and different ways of life. Mutual respect, sanctity of religious symbols, scriptures and personages should be ensured," he added.