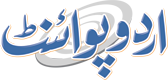 PM Urges People To Support Govt, Reject Container Politics
Muhammad Rameez Published August 22, 2016 | 11:05 PM
SIALKOT, (UrduPoint / Pakistan Point News - 20th August, 2016) : Prime Minister Muhammad Nawaz Sharif Monday asked the people to support the government in materializing the mega projects aimed at unprecedented progress and prosperity in Pakistan and reject the 'container politics' which only created anarchy and lawlessness in the country.
He said in the next two years, a number of power and infrastructure projects would be completed, heralding alleviation of poverty and removal of people's deprivations. Addressing a huge public gathering after performing ground breaking of the Lahore-Sialkot Motorway, he asked people to discern between politics of progress and prosperity, and the antics being staged on the containers. "It is called progress.
We have also mounted on a container but it has no semblance with their politics.
Their politics smacks of retrogression and anarchy. Ours is a container of prosperity and progress whereas their containers represent stalemate," he added. The Prime Minister said his political foes were dreaded with such dawn of fast paced prosperity and had fears if Nawaz Sharif remained in power during the next two years, their petty politics would end forever.
He said those elements were given the mandate to stage protests whereas the government enjoyed the mandate to construct motorways. They wanted to let the country's youth down, but the PML-N government would not allow such elements to halt the progress, he said and expressed the resolve to end unemployment.