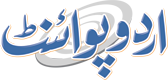 PM Vows Revolution Of Development In AJK During Next Five Years
Umer Jamshaid Published July 22, 2016 | 06:23 PM
MUZAFFARABAD, (UrduPoint / Pakistan Point News - 22th july, 2016) : Prime Minister Muhammad Nawaz Sharif Friday vowed to bring about a revolution of development in Azad Jammu and Kashmir where his party Pakistan Muslim League-Nawaz was set to form government by getting clean sweep victory in the election of the AJK Legislative Assembly. Addressing a public gathering here at University Ground, the prime minister thanked the AJK people for supporting the party to win 32 seats out of 41 of the Legislative Assembly through direct elections by rejecting what the prime minister termed as `culture of negative politics.' Minister for Defence Khawaja Muhammad Asif, Minister for Information and Broadcasting Pervaiz Rashid, Minister for Kashmir Affairs Barjis Tahir and Special Assistant to PM Asif Kirmani accompanied the prime minister who was received by the PML-N leader Raja Farooq Haider along with other party leaders in the AJK capital. Prime Minister Sharif arrived here the very next day of his arrival in Islamabad after his recovery from the open heart surgery in London. Nawaz Sharif said the AJK people have defeated the mainstream leaders of the opposition parties referring to the defeat of Pakistan Tehreek-e-Insaf's Barrister Sultan by his party's Chaudhry Saeed.
He also laughed off the much-hyped mass movement announced by the PTI against his government saying one could guess as what would be the scale of that movement. "They will launch the movement only to the size of what they got in AJK general election - just two seats and PML-N got 32," the prime minister said with a smiling face. Nawaz Sharif assured the charged gathering that the next five years would be exemplary for the development of AJK.
The PML- N's would-be government is going to develop a network of motorways and highways besides spending huge amounts on education and health sectors. The prime minister also appreciated his team for successful electioneering in AJK including Pervaiz Rashid, Asif Kirmani, Barjis Tahir, Raja Farooq Haider and local party leaders though he was unable to take part for being in London for his open heart surgery. He said the opposition parties heavily criticized him during the election campaign but he did not respond to anyone. "Performance, not sit-ins bring about success in politics. Thanks God, we are setting a new record of development in Pakistan that is being evidenced by the world.
Pakistan has joined the emerging markets," the prime minister remarked.