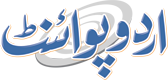 PM-Warship--LEAD
Muhammad Rameez Published August 19, 2016 | 03:00 PM
(UrduPoint / Pakistan Point News - 19th Augst,2016) Prime Minister Muhammad Nawaz Sharif said that Pakistan was blessed with long coastline and was strategically located at the mouth of the Gulf. He said there were extensive trade and maritime activities being undertaken at two major seaports of Karachi.
These would increase manifold with growth in the country's financial and industrial base. Additional capacity has to be created to support expansion in these activities, he added. He said the government was committed to consolidate maritime infrastructure along the coast from Karachi to Gwadar. The Prime Minister said he has the vision of strong, democratic and economically viable Pakistan, adding that Pakistan would not compromise on its strategic interests.
He said that Pakistan has immense power potential and resources for economic development, and this must be harnessed effectively for the country's development. Later, the Prime Minister cut the fastening strings and the Fleet Tanker was moved into the sea with the help of a tugboat at the platform of Karachi Shipyard.
The ship is capable of independently operating at sea for up to three months.
The double hull tanker is compliant with latest International Maritime Organisation (IMO) and marine Pollution (MARPOL) regulations. It will provide logistics support to Pakistan Navy units at sea through transfer of liquid and dry cargo and is also capable of undertaking combat support operation through embarked helicopters.
The ship is also equipped with modern medical facilities to support Pakistan Navy Fleet units, both during war and disaster relief operations. Earlier, KS&EM Managing Director Rear Admiral Syed Hasan Nasir Shah, in his welcome address, said that KS&EW has successfully constructed number of warships for Pakistan Navy in the past and it was fully geared up to undertake more challenging projects.
(Last)