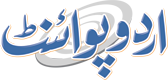 PML-N Popularity Increasing With Passage Of Time: MNA
Fahad Shabbir (@FahadShabbir) Published August 06, 2016 | 06:13 PM
LAHORE (UrduPoint / Pakistan Point News - 6th August, 2016) : Pakistan Muslim League-N (PML-N) government's popularity is increasing with the passage of time due to its prudent policies and good performance in economic and social sectors of the country. This can be judged from the fact that the PML-N emerged victorious in general election 2013, bye-polls, local bodies elections, Gilgit-Baltistan and Kashmir elections, said PML-N leader and MNA Rana Afzaal Hussain in an interview with the APP, here on Saturday. He said that efforts of an opposition party to defame the PML-N government would not succeed.
People of Pakistan disliked politics of protests, arson attacks and laying seige to government buildings, he added. The MNA said that protests and demonstrations badly affected routine life of the poor people, who earned their livelihood on day-to-day basis.
Afzaal said that the politician, who failed to deliver in Khyber-Pakhtunkhwa must reconsider his policies and programmes. "We can give an honest suggestion, that the PTI should focus on the province of its government and work selflessly for the people and win their hearts.
This will send a message across the country about their commitment towards the voters," he said. He said that the ground reality is that the PTI had failed to muster public support for its policies. He said that the people of Pakistan love Prime Minister Muhammad Nawaz Sharif because of his sincerity and public welfare policies.