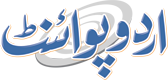 Policy Decisions On Major Issues, Mandate Of An Elected Govt: Solangi
Faizan Hashmi Published November 20, 2023 | 07:50 PM
Caretaker Minister for Information, Broadcasting and Parliamentary Affairs Murtaza Solangi on Monday said that it was the mandate of an elected government to make policy decisions on major national issues
ISLAMABAD, (UrduPoint / Pakistan Point News - 20th Nov, 2023) Caretaker Minister for Information, Broadcasting and Parliamentary Affairs Murtaza Solangi on Monday said that it was the mandate of an elected government to make policy decisions on major national issues.
Responding to a motion suggesting that State Bank take steps to demonetize Rs 5000 currency note, as a reason of inflation and corruption, he said: "Can the government, with limited duration and powers, should make policy decisions? It would be appropriate if we wait for the next parliament to decide on the issue.
"
He called for a comprehensive debate on the important issue in the presence of the caretaker Finance Minister.
The minister said Rs 5000 current notes were issued in May 2006, and currently, around 905 million currency notes of Rs 4525 billion were in circulation in the country.
Solangi clarified that the State Bank of Pakistan issued or discontinued currency notes as per the State Bank Act.
He also said that during the tenure of the Pakistan Tehreek-e-Insaf government, the SBP had been granted more autonomy.
APP/zah-muk