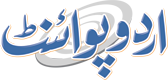 Politics, Not One-day Or Test Match; Needs Sobriety, Vision: PM
Mohammad Ali (@ChaudhryMAli88) Published August 13, 2016 | 06:39 PM
SHORKOT, (UrduPoint / Pakistan Point News - 13th August, 2016) : Prime Minister Muhammad Nawaz Sharif Saturday said politics was not a one-day or five-day test match as it required sobriety and vision for being all about public service, not commotion. Terming politics of an opposition party as `dirty' and `theatrical', he said : "Politics is not a theatre, one-day or test match which creates commotion just for sake of publicity." "Politicking at the container is never called a politics.
The sobriety I talk about requires a vision. It teaches to think before you speak," the prime minister remarked addressing the groundbreaking ceremony of Shorkot-Khanewal section of M-4 Motorway between Multan and Faisalabad here. He said he always remained extra carefull in selection of words, contrary to a opposition party which used derogatory language.
It also used improper words during its electioneering in Azad Kashmir elections but people showed maturity and outrightly rejected this `dirty' politics, he added. Governor Punjab Malik Muhammad Rafiq Rajwana, Minister for Information Senator Pervaiz Rasheed, Chinese Ambassador in Pakistan Sun Weidong, Parliamentary Secretary Communications Mian Alam Dad Laleka, Chairman National Highway Authority Shahid Ashraf Tarar, Member National Assembly Sahibzada Nazeer Sultan also attended the ceremony, besides a huge public gathering. The Chairman NHA briefed the prime minister on 65-kilometre section of Shorkot-Khanewal Motorway that would be completed within 20 months, costing Rs 22 billion and mark the completion of 240-km M-4 Motorway.
This road link would provide a shorter and direct connection between southern port cities of Karachi and Gwadar with the north of country. Besides boosting trade, the motorway would reduce transportation cost and time from the textiles hub Faisalabad in Central Punjab to Multan - a major trade centre of Southern Punjab.
The NHA chief said Shorkot-Khanewal section was divided into two packages including Shorkot-Dinpur (31 kms) and Dinpur-Khanewal (34 kms) to ensure its timely completion. The prime minister said they (PTI) were not getting any support for their much-trumpeted movement because the people needed only the politics for progress, prosperity and alleviation of poverty and literacy. The prime minister broke ground for the motorway and said the government had saved Rs 4 billion of public money from this road contract recalling a historic saving of Rs 100 billion from the contracts of three LNG-based plants.
Cost escalation of projects from Rs 10 billion to Rs 50 billion had been a practice in the past that had now been abanodoned, he added. Pointing at a briefing chart, he also informed the audience about the countrywide network of motorways worth Rs 850 billion, being developed by his government. He said the previous governments failed to expand Peshwar-Islamabad-Lahore motorways developed by his government till 1999. "Why these (motorways) were not expanded".
Why only we are taking it forward ? Why no one else thought about the road infrastructure ? Rather the country was dragged into darkness, what to talk of roads construction," he said referring to the energy crisis, what he also reiterated to overcome by 2018. He said contrary to the previous notions of bankruptcy and failed states about Pakistan, the country's economy has taken a turnaround with record high foreign exchange reserves and established Currency value.
Even the international institutions and reputed international newspapers and magazines were also acknowledging this positive trend, he added.