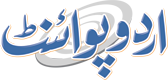 Power Pilferage Detected In Medical Lab, Ice-cream Factory
Fahad Shabbir (@FahadShabbir) Published October 18, 2023 | 06:46 PM
Lahore Electric Supply Company (LESCO) has detected electricity theft in a medical testing laboratory namely Lifeline Test Lab located here on Jail Road area of GoR Sub-Division
LAHORE, (UrduPoint / Pakistan Point News - 18th Oct, 2023) Lahore Electric Supply Company (LESCO) has detected electricity theft in a medical testing laboratory namely Lifeline Test Lab located here on Jail Road area of GoR Sub-Division.
The company's spokesman told media here Wednesday that LESCO inspection team found that the management of the laboratory was stealing electricity directly from light transmission line through illegal hooks. The stolen electricity was used to operate four air-conditioners in the two-storey building of the laboratory established over a 10 marla land.
The LESCO team, he added, seized the wire used in electricity theft and submitted an application in the police station for registration of case against the owner and the manager of the laboratory.
However, the local police arrested the Manager Arslan Nazir on the spot.
Similarly, an ice-cream factory in an area of Shahpur Sub-Division was also caught stealing electricity from the direct supply of LESCO. In the factory, four ice cream making machines were being operated with stolen electricity. The LESCO submitted an application in the local police station for registration of a case against the accused.