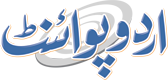 PPP's Failure To Serve Masses In AJK Made Way For PML-N: Kirmani
Fakhir Rizvi Published July 22, 2016 | 04:38 PM
ISLAMABAD(UrduPoint / Pakistan Point News - 22nd july,2016) : Special Assistant to the Prime Minister Syed Asif Kirmani has said that failure of Pakistan Peoples' Party's government to serve the masses in Azad Kashmir during its tenure, made way for Pakistan Muslim League-Nawaz to secure majority seats in Legislative Assembly. "People were fed up of their incompetence and corruption. They were deprived of basic facilities during last five years, so they vented their ire on Peoples Party in AJK election through their right to vote," he said in an interview with ptv. Kirmani said the Federal government had provided Rs 300 billion to the AJK government in five years and if this amount is divided on each district then every district should have Rs 30 billion for development.
"But, during our visit to different areas during the election campaign, we witnessed that hardly Rs one million were spent on development in each district. Situation over there speaks volumes of their corruption and incompetence." He said somebody must be held responsible for this sheer wastage of the public money and if the PML-N gets majority in AJK elections, it will definitely bring those to book who have usurped the hard earned money of the tax payers.
"Accountability is imperative to ensure good governance. If people repose confidence on us, we shall recover the looted money." He said he visited from Bhimber to Taobut and it was painful that roads were worn out, hospitals were without equipment and doctors and schools without roofs and people talked of rampant corruption of the PPP government in every town of city of Azad Kashmir.
He said the PML-N after winning the elections the PML-N government would diligently work for welfare of people in Azad Kashmir as the Prime Minister has already chalked out an uplift plan especially in infrastructure, education, health sectors and provision of clean drinking water.
Comparing his party's agenda with other parties, he said, the PML-N campaign was purely based on a welfare agenda while others failed to present a comprehensive plan of masses progress.
Kirmani said, PPP did a disservice to Bilawal Bhutto by not telling him truth about the corruption of AJK government. When he was taking credit of development projects, people were laughing because they knew well about corruption of AJK government. He also regretted the speeches of PTI Chief Imran Khan who has been talking of distributing sweets if the PML-N government is shown the door.
"But, now people are mature about democracy and his speeches also sent an annoying message across the border to people in occupied Kashmir." He said despite threats by the AJK Prime Minister, the PML-N avoided any brawl or scuffle.
"Our endeavors were for a peaceful democratic process so our brothers in occupied Kashmir take pride in saying that there is true democracy in Azad Kashmir contrary to Indian occupied Kashmir where masses rights to independent opinion are usurped through tyranny." He appreciated the role of Army personnel and the civil administration in the conduct of polls and said, the credit of peaceful and transparent also elections goes to them. He said his party also ensured that no public resources are used on election campaign.
"We used our personal vehicles and met other expenditures from our pockets. Not a single penny of the federal government was spent."