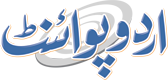 PRCS-GB Launches An Awareness And Cleanliness Campaign At The Prominent Tourist Destination Of Naltar Valley, Gilgit
Mohammad Ali (@ChaudhryMAli88) Published September 07, 2023 | 06:19 PM
Under the guidance of its Chairman, the Pakistan Red Crescent Society Gilgit (PRCS-GB), in collaboration with the Gilgit-Baltistan Environmental Protection Agency (GB-EPA) and the Gilgit-Baltistan Waste Management Company (GB-WMC) Launched an awareness and cleanliness campaign at the prominent tourist destination of Naltar Valley, Gilgit
GILGIT, (UrduPoint / Pakistan Point News - 7th Sep, 2023 ) :Under the guidance of its Chairman, the Pakistan Red Crescent Society Gilgit (PRCS-GB), in collaboration with the Gilgit-Baltistan Environmental Protection Agency (GB-EPA) and the Gilgit-Baltistan Waste Management Company (GB-WMC) Launched an awareness and cleanliness campaign at the prominent tourist destination of Naltar Valley, Gilgit.
This joint effort saw the dedicated participation of PRCS staff and volunteers, as they diligently removed refuse from key locations, including Rainbow Lake, Blue Lake, and Nalter zero point.
The substantial volume of solid waste collected was appropriately disposed of.
These initiatives signify a broader commitment to address the escalating challenge of solid waste management, which has reached critical proportions due to the burgeoning influx of tourists. Over the upcoming weeks, similar endeavors will extend to encompass other pivotal tourist hubs within Gilgit-Baltistan.
It is imperative that this pressing issue be addressed comprehensively to preserve the natural beauty and ecological integrity of these cherished tourist sites.