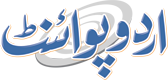 President Dr. Arif Alvi For Implementation Of Job Quota For Persons With Disabilities
Mohammad Ali (@ChaudhryMAli88) Published September 13, 2023 | 06:25 PM
President Dr. Arif Alvi on Wednesday underscored the need for implementation of job quota for persons with disabilities (PWDs) by the public and private sectors
ISLAMABAD, (UrduPoint / Pakistan Point News - 13th Sep, 2023 ) :President Dr. Arif Alvi on Wednesday underscored the need for implementation of job quota for persons with disabilities (PWDs) by the public and private sectors.
The president, during a follow-up meeting on the framework for the classification of disabilities, held at Aiwan-e-Sadr, said that 10 to 12 percent population of the country was facing various forms of disabilities.
He said that it was the responsibility of the government and private sector to employ PWDs, as per their skills and qualifications to empower them financially.
The meeting was attended by senior officials from the Ministry of Human Rights, Council on Rights of Persons with Disabilities (CRPD), NADRA, NAVTTC, representatives from the four provincial governments, Gilgit-Baltistan, AJK and a representative from the World Health Organization (WHO).
The Ministry of Human Rights briefed the meeting on the progress made so far with regard to the implementation of disability employment quota.
It was informed that the ministry was actively pursuing with the government organizations to implement job quota for persons with disabilities in letter and spirit.
The ministry highlighted that 98 differently-abled-persons (DAPs) had been provided jobs by the government organizations since March 2023.
The ministry further informed that a master list of potential employers was being prepared to seek their support in providing jobs to PWDs.
The NAVTTC apprised the meeting that 1500 PWDs had been trained for job placement.
The meeting was apprised that presently, the DAPs availed the job quota only from BPS 1-15 while no specific quota had been reserved for them against the gazetted positions.
President Alvi stressed the importance of amending the existing recruitment rules to reserve quota for PWDs in gazetted jobs.
He underlined the need for imparting skill-based education to PWDs to enhance their employability and ensure their active participation in mainstream economic activities.
The president also highlighted the importance of close coordination among the stakeholders to address issues related to the registration of PWDs at Federal and provincial levels.
He also appreciated the efforts made by NAVTTC by training 1500 PWDs as well as the role of Ministry of Human Rights for helping DAPs in getting jobs.
The officials from provincial governments updated the meeting about the measures taken by them for the facilitation and training of PWDs.
Meanwhile, a delegation, led by the Director and CEO of Tang Chinese International Education and Technology (Pvt) Ltd, Song Jianying held a meeting with President Alvi, at Aiwan-e-Sadr.
Song gave a presentation on the technical and skilled education for Pakistani youth.
The CEO informed that Tang Chinese International Education and Technology (Pvt) Ltd had sent 150 Pakistanis to China for getting advanced skilled education. He further informed that his institute would send more Pakistani youth to China on scholarship basis for getting advance skilled education.
The president lauded the services of the organization for imparting skilled education to Pakistani youth.