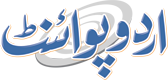 President Hopeful Of Country's Bright Future; Stresses Collective
Efforts For National Development
Fakhir Rizvi Published August 06, 2016 | 11:21 PM
ISLAMABAD, (UrduPoint / Pakistan Point News - 6th August, 2016) : President Mamnoon Hussain Saturday expressed optimism that Pakistan's future was bright as the government was taking it to the right direction, however, stressed that everyone must play his due role for national development.
Speaking at a ptv Home programme that encompassed whole of his life including childhood, student, political as well as marital life, the President said end to illiteracy and corruption were the areas of his focus and the government was making all out efforts to address both the issues. He expressed satisfaction that no corruption scam had surfaced during this government's tenure so far and hoped that the incumbent government would lead the country to progress and prosperity. He said Pakistan had been enlisted among emerging markets and international financial institutions were lauding Pakistan's economic growth.
However, the situation could have been far better had the national resources not been plundered in the past. President, who was accompanied by First lady Begum Mehmooda Mamnoon, shared the golden memories of his childhood when both rich and poor were used to be given equal respect. The President said his family had migrated to Pakistan in 1949.
Sharing the moments of his childhood days, he said his grandfather used to ride his grandsons at his buggy to Taj Mahal and his father used to distribute fruit slices among all of his children at the dining table. The President said in their childhood, his father had not enrolled his children in school rather had hired several teachers to teach them at home.
They were not allowed to play with the neighbors' children but such a strict atmosphere, he said, made him get both religious as well as modern education.
However, he joined college for intermediate, while history and mathematics were his favorite subjects. The septuagenarian Mamnoon Hussain said in his college days he was frequent cinema-goer and watched the movies of Dillip Kumar, Reena Kumari, Nargis and Madhu Bala besides some English films.
Contrarily, the First Lady said she watched her first movie after her wedding. The couple has similar likeness of classic music like Fareeda Khanum, Iqbal Bano, Mehdi Hassan and Muhammad Rafi. Allama Iqbal, Ahmed Faraz, Nasir Kazmi are the President's favorite poets. Mamnoon Hussain, who used to dream of being cricketer in his boyhood, joined the Pakistan Muslim League in 1993 when Nawaz Sharif was in Karachi. To a question, he said he would chose presidency if given choice against childhood as while being in office, he could serve the people. When asked, Begum Mehmooda Mamnoon said as wife, she had always supported Mamnoon, who, before assuming President's office, used to dedicate his Sundays to his friends. She recalled her days of getting Islamic as well as contemporary education before she was married to Mamnoon Hussain soon after the intermediate.