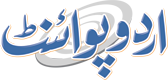 "Prevention Of Electronic Crimes Bill-2016" Likely To Be Tabled In Senate On
Tuesday
Mohammad Ali (@ChaudhryMAli88) Published July 25, 2016 | 03:05 PM
ISLAMABAD (UrduPoint / Pakistan Point News - 25th july,2016) : Senate Standing Committee on Information Technology and Telecommunication is likely to table "Prevention of Electronic Crimes Bill-2016" in the House on Tuesday after completing consultation with the concerned ministry. The committee meeting, chaired by Shahi Syed, Monday discussed the bill in detail, which is must to get passed from the Senate during the current week otherwise it would expire.
Next session of the Senate is scheduled from August 18, when the deadline will lapse. The chairman while handing over the amended bill to the ministry said that it should be returned back to the committee on Tuesday positively.
"We have no time and we have to table it in the house during the current session as next session will start on August 18," he added. It may be recalled that different stakeholders including social media and civil society had given written proposals/suggestions to the committee. Committee Chairman appreciated the efforts of the Ministry while saying that the law should have passed ten years ago; however, he said that it is still better to frame such law and overcome the cyber crimes. He said that such laws are the requirements of the age.
The committee would meet again on Tuesday to finalize and pass the bill