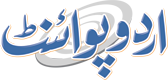 Prison Staff Receive Professional Training To Upgrade Prison Management Skills
Ijaz Ahmad Published September 30, 2023 | 11:17 PM
The Sindh Prison Staff Training Institute, in collaboration with the United Nations Drugs and Crime Office, Islamabad, imparted training on the Prison Information Management System to 41 officers and staff of Balochistan
HYDERABAD, (UrduPoint/APP - UrduPoint / UrduPoint / Pakistan Point News-Sept 30, 2023) :The Sindh Prison Staff Training Institute, in collaboration with the United Nations Drugs and Crime Office, Islamabad, imparted training on the Prison Information Management System to 41 officers and staff of Balochistan.
According to a statement issued here on Saturday, the officials were trained for 5 days training at the Sindh Prison Staff Training Institute in Hyderabad.

The institute's Principal SSP Muhammad Aslam Malik, Vice Principal and Chief Coordinator Zahir Shah, ASPs Asif Lako, Suhail Munghan, consultant Hasan Bakhsh Noonari and training staff of the UN conducted the training.

The training gave emphasis to the skills to help the staff improve the administrative matters of the jail and the matters of information exchange.
On the last day of the training, certificates were distributed among the participants.