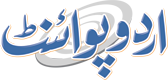 'Professionalism, Non-interference Must To Enhance Police Performance'
Fahad Shabbir (@FahadShabbir) Published August 10, 2016 | 05:35 PM
ISLAMABAD,(UrduPoint / Pakistan Point News - 10th Augst,2016) : Promoting professionalism among the police to cope with challenges and eliminating extraneous interference in their affairs are must to enhance their performance. This was the unanimous view of participants of the second conference of retired inspectors general of police (IGPs) here on Wednesday.
The conference was attended by more than thirty retired Inspector Generals of Police, Heads of fifteen Police Organizations, around sixty senior police officers from all over the country and under training police officers. The main objective of the conference was the congregation of experienced and retired top police officials for identification of problems in practical working of police, catharsis, observations and suggestions to chart future course of action. The initiative is a police officers' event, a retreat to introspect working of police to culminate with pragmatic prognosis. It was also an effort to utilize wisdom of decades to guild current police leadership to meet current challenge. Director General National Police Bureau Iqbal Mahmood, in his welcome address, highlighted the present day challenges to the police and stressed reshaping the organization to address the same. He emphasized the need for police leadership to enhance professionalism within their departments.
The confidence that society reposes in a police department was a true gauge of its success and that all efforts needed to be geared towards this end, he added. IGP Khyber Pakhtunkhwa Nasir Khan Durrani appreciated the efforts of National Police Bureau for organizing such a conference.
He highlighted the need to transform the police on modern lines and stated that without modernization the police would not be able to cope with current and upcoming challenges. He also mentioned some initiatives of the KP Police such as online registration of FIRs, establishment of Police Assistant Lines (PAL) and Police Access Service (PAC) etc. The programme was divided into three plenary sessions and the topics discussed by various panels were crescendos and stalemate in the organization's competence & professionalism; dilemma and dynamics of the police leadership; importance and role of capacity building in police working; crime/ terrorism & systematic police response; enigma of police station and the policing attitude and community Policing & intelligence based working. It was unanimously agreed to enhance professionalism within the police department for grappling with enormous challenges as the police is considered as main agency for addressing internal security issues such as crime and even terrorism. Extraneous interference, it was felt, needed to be eliminated if the police were to deliver on its assigned mandate. NPB Director General Iqbal Mahmood assured that NPB would continue its efforts for enhancement of police professionalism.
The participants appreciated the NPB NPB for holding the conference. In the end, DG NPB thanked all the participants and said this interactive session would help understand problems in policing affairs and find out their solutions. The recommendations of the conference will be formalized and put up to the government for implementation.