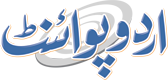 Promoting Female Literacy Is Top Prority : AIOU
Rukhshan Mir (@rukhshanmir) Published July 22, 2016 | 04:05 PM
ISLAMABAD, (UrduPoint / Pakistan Point News - 22nd july,2016) : Allama Iqbal Open University top priority (AIOU) is promoting female literacy in the country's backward and less-developed regions through non-formal distance-learning system.
An official of the AIOU told APP Friday that First Track Learning Centers (FTLC's) will be set up in the country for middle-level education. Such project aimed at establishing connectivity between the ducational institutions and the society, he added.
He said, Vice Chancellor of the university Prof. Dr. Shahid Saddiqui has assured that the University will actively participate in the government's efforts providing special educational facilities to drop-out female students and to fight out illiteracy.
In first-phase, a learning centre with 1,200 girls will be set up in district Nankana Sahib by adopting AIOU's indigenous model of education. Similar model will be replicated in other parts of the country through a gradual process to target the marginalized rural families, said Shahid Siddiqui at the signing ceremony.
The University has successfully implemented open-schooling model for middle class students in District Vehari, Chakwal and Thatta. It has facilitated thousands of out-of-school girls who were deprived of the basic facility of education due to financial and social reasons.
Dr. Siddiqui said it was their pride to cope up educational needs of deprived section of the society. They have already taken projects like providing free education to prisoners. Besides this an accessibility center has been set at the University's main campus to facilitate visually impaired students in their educational pursuits. A pilot project to this effect has successfully been implemented in Tehsil Sajawal (Thatta District) where 656 girls received middle-level education and later they enrolled themselves for matriculation.
The AIOU prepared the entire course for class sixth, seventh, eighth, ninth and tenth in the Sindhi language to facilitate the local students.