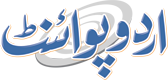 Property Survey To Be Initiated In Karachi Soon: Excise Minister
Sumaira FH Published August 02, 2016 | 11:14 PM
KARACHI, (UrduPoint / Pakistan Point News - 2nd August, 2016) : Sindh Minister for Excise and Taxation Mukesh Kumar Chawla has said that property survey was in progress in Sukkur while the work of property survey will be initiated soon in Karachi soon.
The property survey is to be done every five years but last time it was done in 2001, he said. This he said while talking to mediamen after holding a departmental meeting in his office here on Tuesday, said a statement.
He said that all closed check posts at borders, had been reopened and vigilant staff posted there to stop illegal movement of narcotics and weapons. He said that 90 per cent property data had been computerized while remaining 10 per cent would be completed very soon.
He said that those who work hard will stay in the department else they would be sent to their homes becuase corrupt and inefficient officials/ officers had no room in the department.
The Minister Excise assured hard working officers that they would be rewarded for their good performance while non performing officers would be punished. Mukesh Kumar Chawla added that a crackdown will be launched against the sale of illegal liquor and no one will be spared if found in sale of illegal liquor. On this occasion Secretary Excise and Taxation Haleem Shaikh, DG Shabbir Ahmed Shaikh, Director Admn Akhtar Azad and all Directors Excise and Taxation across the province attended the meeting.