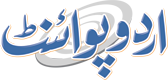 PSG Without Cavani, Silva For Season Opener
Rukhshan Mir (@rukhshanmir) Published August 11, 2016 | 07:54 PM
PARIS, (UrduPoint / Pakistan Point News - 11th August, 2016) : Edinson Cavani and captain Thiago Silva are injured and will not feature for Paris Saint-Germain when the champions travel to Bastia in their Ligue 1 season opener on Friday. The Brazilian defender has a hip injury and Uruguayan striker Cavani is sidelined with a thigh problem, coach Unai Emery confirmed on Thursday. Both players had already missed last weekend's 4-1 win against Lyon in the Champions Trophy in Austria. "They are recovering well from their injuries, but Cavani will remain in Paris, I want to take every precaution so that he can play next week." said Emery. "It's the same for Silva -- he's recovering well and we'll asess it again before the next match." Meanwhile the Spaniard has expressed his desire that Blaise Matuidi remain at the club amid speculation that the France midfielder could seek a move away. "Our expectations are very high and I want the best players available to me.
Matuidi is one of those players. I want him to stay," said Emery ahead of the trip to Corsica.
The 29-year-old is particularly sought after by Italian champions Juventus who wish to replace the departed Paul Pogba with his international team-mate.
However Emery is adamant that Matuidi should stay in the capital. "Talks with other clubs are always possible. The decision though is taken by all parties, the board, the player and the team.
"I'm in charge of the team, and to me Matuidi is an important player, who embodies the team's identity. He's one of our captains and if he wants to stay that's great for us." Matuidi, who featured in France's run to the Euro 2016 final, still has two years left to run on his contract. Paris are chasing a fifth consecutive French title this season but have lost talisman Zlatan Ibrahimovic, who left for Manchester United after four prolific seasons in Ligue 1. In Cavani's absence Hatem Ben Arfa is likely to start up front for Paris in Bastia although fellow new signing Jese Rodriguez is also in the squad.