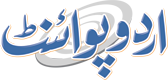 PTI Should Confront The Formulation Of TORs For Panama Investigation, Pervaiz Rashid
Sumaira FH Published July 05, 2016 | 03:32 PM
(UrduPoint / Pakistan Point News - 5th july, 2016) : The Federal Minister for Information Pervaiz Rashid on Tuesday criticized opposition for stepping back from parliamentary committee formed for finalization of terms of references (ToRs) for Panama leaks inquiry.The minister alleged that opposition parties have become diverted from parliamentary committee after contacting Election Commission of Pakistan (ECP).
He said that a report regarding the performance of opposition in Panama leaks inquiry case would be presented before the National Assembly in next session. He stated the reason behind the opposition's escapism that they must be afraid of the inquiry As it would also pull Imran Khan under the investigation procedure.
He also lashed out at Pakistan People's Party (PPP) saying the party also feared that Asif Ali Zardari's Surrey Palace would also face accountability.