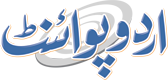 PU Holds Condolence Reference In Memory Of Agha Nasir
Muhammad Rameez Published July 23, 2016 | 06:21 PM
ISLAMABAD, (UrduPoint / Pakistan Point News - 23th july, 2016) : Preston University on Saturdy organized a condolence reference in memory of Agha Nasir Pakistan's renowned broadcaster/scholar. Addressing with a seminar, Chancellor Preston University Dr Abdul Basit termed the demise of Agha Nasir as loss of a creative mind. He said that Agha Nasir was caring and loving personality and his contribution for the strengthening of institutions should be recognized. He said the Agha Nasir had made maximum efforts to strengthen the media adding that he would be remembered in the history. Agha Nasir started off as a broadcaster for the Pakistan Radio in 1955, and by the time television came to Pakistan in 1964, he had already made known for himself as a radio writer, broadcaster and producer.
Agha Nasir has directed different Pakistani movies, and has worked with Pakistani stars including Waheed Murad and Talat Iqbal. Apart from direction, he was also a much admired writer. His cultural pieces were very prominent, and he also used to write poetry. He also contributed in the design of the logo of ptv.
He also produced drama serials, such as Girah and Pani Peh Naam.