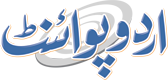 PU VC Inaugurates Workshop On Organic Honey Farming
Muhammad Irfan Published November 06, 2023 | 09:48 PM
Punjab University Vice Chancellor Prof Dr Khalid Mahmood has said that Pakistan is full of natural resources which may prove better to improve the economy
LAHORE, (UrduPoint / Pakistan Point News - 6th Nov, 2023) Punjab University Vice Chancellor Prof Dr Khalid Mahmood has said that Pakistan is full of natural resources which may prove better to improve the economy.
He was addressing the inaugural ceremony of 17th national hands-on training workshop on 'Organic Beekeeping Practices' organized by Punjab University Institute of Zoology here on Monday.
On this occasion, VC University of Baltistan Prof Dr Muhammad Naeem Khan, Director Institute of Zoology Prof Dr Nabila Roohi, Director ORIC Prof Dr Shakil Ahmad, Incharge Honey Bee Research Garden Dr Abdul Majid Khan, honeybee farm manager, researchers, faculty members and a large number of students were present.
In his address, Dr Khalid Mahmood stressed the need to enhance the relations between PU and bee keepers to increase exports related to bee products. He appreciated the efforts of the institute's management for organizing a fruitful workshop.
Dr Naeem Khan said that every department of Punjab University is making progress by leaps and bounds.
He said that the University of Baltistan wants to work with PU in the field of beekeeping.
Dr Nabila Roohi welcomed the participants and said that the students as well as faculty members of the different universities of Pakistan are attending this training workshop. She said that the content of the workshop will be made an integral part of the future's curriculum for BS and MS (Hons) programs. She said that it will be an initiative to develop the skills in students towards the future entrepreneurship.
Dr Shakil Ahmad emphasized the development of the Honey Bee Research Center in the varsity having all the required research facilities. To fulfill this global demand, the said training will focus on the production of organic honey bee products along with value addition, so that future entrepreneurship and export of organic honey bee products may be enhanced in Pakistan, he added.
Workshop will continue on November 14, 2023.