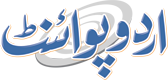 Punjab Governor Muhammad Balighur Rehman Inaugurates Women Sports Complex At UAF
Sumaira FH Published September 09, 2023 | 07:25 PM
Punjab Governor Muhammad Balighur Rehman on Friday inaugurated women sports complex at the University of Agriculture Faisalabad (UAF)here
FAISALABAD, (UrduPoint / Pakistan Point News - 9th Sep, 2023 ) :Punjab Governor Muhammad Balighur Rehman on Friday inaugurated women sports complex at the University of Agriculture Faisalabad (UAF)here.
The sports complex will be equipped with state-of-the-art facilities, including a multi-purpose hall, swimming pool, squash court, fitness center.
The governor was briefed that the complex was being completed with Rs 310 million provided by the Punjab government.
The multi-purpose hall will be constructed over 13,416 square feet, swimming pool on 31,178 square feet, squash court 7,818 square feet, and women fitness center 2,884 square feet.
The complex will be used for organizing international level games, women sports events and other celebrations.
The governor visited different parts of the project and directed to use quality material and fastconstruction work.