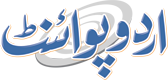 Punjab Govt Ensuring Business Friendly Environment: Minister
Sumaira FH Published October 12, 2023 | 07:02 PM
Caretaker Provincial Minister for Transport & Livestock Ibrahim Hassan Murad said on Thursday the Punjab government believes in promotion of business activities in the province
FAISALABAD, (UrduPoint / Pakistan Point News - 12th Oct, 2023) Caretaker Provincial Minister for Transport & Livestock Ibrahim Hassan Murad said on Thursday the Punjab government believes in promotion of business activities in the province.
He was addressing the opening ceremony of DELI-JW glassware manufacturing plant at Faisalabad Industrial Estate Development (FIEDMC) and Management Company here on Thursday. Mr. Shi Weidong and others were also present.
The minister said that a business friendly environment was being ensured for investors in the province.
He said that Pakistan was rich in natural resources and salt-mines was second biggest mine in the world. He said that efforts were being made for bringing improvement in livestock, minerals and transport departments.
He said that DELI-JW glassware was the biggest company of China and setting up of a plant would help to promote foreign investment in the country. He also urged for facilitating the foreign investors including China at FIEDMC.