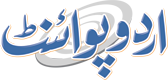 Punjab Home Dept Discusses Policy Regarding Illegal Immigrants
Sumaira FH Published October 04, 2023 | 10:55 PM
The Punjab Home department has warned the illegal immigrants to leave Pakistan till 31th October voluntarily
LAHORE, (UrduPoint / Pakistan Point News - 4th Oct, 2023) The Punjab Home department has warned the illegal immigrants to leave Pakistan till 31th October voluntarily.
Additional Chief Secretary Home department Mian Shakeel Ahmed presided over a meeting and reviewed the federal government's policy regarding illegal immigrants.
Special Secretary Home department Fazl-ur-Rehman, DIG Operations Muhammad Waqas, Additional Secretary Home Department Security Usman Khalid Khan and law enforcement officers were present in the meeting.
Officers of the Federal Ministry of Interior briefed the participants regarding the foreigners residing illegally, and federal government's policy regarding foreign nationals living without legal documents.
According to the instructions of the federal government, no foreigner will be spared who does not have POR card after October 31.