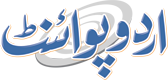 Punjab P&D, ADB Hold Policy Dialogue
Sumaira FH Published July 25, 2016 | 07:12 PM
LAHORE, (UrduPoint / Pakistan Point News - 25th july, 2016) : Asian Development Bank (ADB) Pakistan Resident Mission (PRM) organized a policy dialogue with the Planning and Development Department (P&DD), Government of Punjab to deliberate on Public Private Parternership (PPP) opportunities in infrastructure and Social Sectors. The P&D spokesman said here Monday that dialogue was led jointly by Werner E.
Liepach, Country Director, Pakistan Resident Mission (PRM) and Punjab Chairman, Planning & Development Muhammad Jahanzeb Khan. The government officials made presentations on PPPs in Punjab in the areas of urban development, health and education sectors highlighting the need for ADB assistance through transaction advisory services (TAS), among others, which were followed by sector specific discussion.
Provincial Secretary P&D Punjab Iftikhar Ali Sahoo, CEO Urban Unit Dr.
Nasir Javed, Members of P&D board Dr. Shabana Haider(Health Sector), Agha Waqar Javaid (PPP Cell), Dr. Mehmood Khalid Qamar (Social Sector), Chief Economist P&D Dr. Amanullah, representatives of school Education and Finance Department Punjab, relevant ADB staff from PRM, urban unit division (CWUW) and public management/finance unit division (CWPF) attended the meeting. On the occasion different presentations included Punjab's Vision for Private Sector Led Growth by Secretary P&DD, Public Private Partnership's in Punjab by Member, PPP Cell, Public Private Partnership's in Healthcare by Member (Health) P&D and Presentation by Special Secretary, School Education Department on Public Private Partnerships in Education were also made.