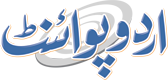 PUTA Rejects Legislations To Amend KP Universities Ordinance (2016), Asks Governor Not To Sign Document
Muhammad Rameez Published August 06, 2016 | 08:11 PM
PESHAWAR, (UrduPoint / Pakistan Point News - 6th August, 2016) : Peshawar University Teachers Association (PUTA) while expressing concern over bringing amendments in KP Universities Ordinance (2016) has observed that appending statutes through amendment is clear violation of the KP Universities Act 2012 under Article 28 and many others. In a press statement issued here on Saturday, President PUTA, Dr.
Jamil Ahmad Chitrali has alleged that amending KP Universities Ordinance (2016) at Assembly forum was illegal. The judiciary should take notice of amendment and declare it null and void, adds Dr.
Jamil in the press statement. The Provincial government, he continued, through multiple written and verbal commitments was bound to take all stakeholders in confidence especially Peshawar University Teachers Association before abolishing accumulative statutes that evolved in 66 years.
PUTA President warns that to protect autonomy of Universities and stop attempted direct interventions of bureaucracy in academics, all options are open including closure of universities in consultation with all academic community of the province. The also demanded of Governor KP, Zafar Iqbal Jhagra to not sign the document as it is violation of his due right to promulgate ordinances. Meanwhile, PUTA members in a meeting held on Friday night in emergency decided to consult Federation of All Pakistan Academic Staff Association to have a unified stance on the subject.