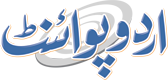 Qaim Assures To Give City A Different Look Within Two Months
Faizan Hashmi Published July 23, 2016 | 07:52 PM
KARACHI, (UrduPoint / Pakistan Point News - 23th july, 2016) : Sindh Chief Minister Syed Qaim Ali Shah has said that three days to clean this city of megalopolis is quite difficult and rather impossible.
`I had given them three days just to activate them and assess the capacity and spirit now giving them more time to clean the city'. This he said while talking to media at Quaid-i-Azam International Airport just after visiting the city to review cleanliness work started recently, said a statement Saturday.
Sindh Chief Minister stated that he had giving three days to Commissioner and Administrator Karachi to clean the city knowing that the task was almost impossible but `my purpose was to awaken the administration from the slumber and I am happy that they have worked hard', he said and added that it was beginning of the work and would be completed within two months successfully. He said that the Karachi administration was seeking at least six months to clean this city but `I would not give them so much time', he remarked adding that this is a big job- they have to lift the accumulated garbage and debris along with regular sweeping and lifting house-hold waste. Qaim Ali Shah remarked that the de-silting of four storm water drains/ nalas was also in progress and the garbage excavated from the nalas has to be transported to landfill sites, therefore they need more time.
Replying to a question, he said that he was going to Dubai where he would attend a meeting convened by President PPPP Asif Ali Zardari. The meeting would be chaired by Chairman Bilawal Bhutto Zaradri. `It is an important meeting in which party leadership review performance of the government and sets would new targets for development works', he said and added that he would brief the leadership on the performance of his government in different sectors such as education, health, water & sanitation.
Talking about the issue of the powers of Pakistan Rangers, the Chief Minister said `of course, this issue would be discussed there. I would brief the party leadership on this matter and on the performance of the law enforcement agencies who have restored peace in this city of 250 million people', he said and added that this issue (of power and extension) would be solved. Earlier, the Chief Minister visited different areas of the city where cleanliness work was in progress.
They areas which he visited include Boating Basin nala, Mai Kolachi, M.A. Jinnah Road, Old Sabzi Mandi, Hassan Square, Baitul Muqarram Masjid area, Stadium Road, Manzoor Colony and Qayoomabad Nala.
He got down from his jeep at Boating Basin and Qayoomabad nalas where de-slitting was done. He directed the Minister Local Government Jam Khan Shoro, who joined him at Boating Basin, to ensure lifting of the filth and garbage from the nalas to land fill sites.
`If it is left along the embankments of the nalas again it would fell down into the nalas', he said. Sindh Chief Minister told the local government minister that he would give cash prize to the officers/administrator(s) of DMCs/KMCs and other concerned who made their areas neat and clean.
`I would personally visit and assess who has done best job for best prize and those who fail to perform or achieve would face the music. Additional IG Karachi Mushtaq Maher, Commissioner Karachi Aijaz Khan, Administrator KMC Laiq Ahmed, Municipal Commissioner and other concerned officers were with chief minister during his visit to the city.