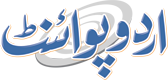 QAU Achieves 95th Asian University Ranking Despite Funds Deficit
Faizan Hashmi Published December 14, 2016 | 06:40 PM
ISLAMABAD, (UrduPoint / Pakistan Point News - 14th Dec, 2016 ) : Despite the annual budget deficit of more than Rs 500 million, the Quaid-i-Azam University (QAU) Islamabad has achieved the position of 539th global and 95th best Asian University.
According to the US news and World Report, Global education rankings 2017 the Quaid-i-Azam University Islamabad has been ranked as the 539th best global university with a score of 49.1 and 95nd best Asian university.
In order to celebrate the ranking of the university, a special ceremony was arranged by Quaid-i-Azam University Alumni Association at the QAU campus which was attended by large number of faculty, employees, members of the alumni association and media persons.
Vice Chancellor QAU, Dr Javed Ashraf was the chief guest on the occasion. Dr Javed Ashraf said it is the only Pakistani university which has been successful to gain position among top hundred Asian Universities due to dedicated contribution of its faculty.
He said with provision of required funding and support from the government and the alumni, it could win more laurels for the country.
The Vice Chancellor appreciated the valuable contribution and untiring continuous efforts of QAU Alumni Association to safeguard the interests of their alma mater.
He also vowed that the university administration would continue to work closely with the alumni association and would benefit from their networking and expertise. Speaking on the occasion, Secretary General QAU Alumni Association Murtaza Noor said it is matter of pride for Pakistan and QAU fraternity.
President QAU Alumni Association said that QAU has achieved this distinction in spite of financial constraints including annual budget deficit of more than Rs 500 million. He said despite best ranked university, QAU did not get any significant boost to its financing from authorities concerned.
The speakers also demanded that QAU should be declared a flagship institution along with announcement of special bailout package in terms of endowment fund to overcome its financial constraints and raise the position of university among top 300 global universities.