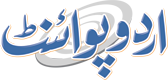 QAU Staff Refuse Proposal Of Land Relocation To PIDE
Fahad Shabbir (@FahadShabbir) Published July 22, 2016 | 04:15 PM
ISLAMABAD,v: The vast majority of faculty of Quaid-i-Azam University (QAU) Islamabad have declined to accept the proposal of relocation of land to Pakistan Institute of Development Economics (PIDE) within the varsity. A referendum in this regard was held by Academic Staff Association QAU at the university campus in which faculty declined to establish PIDE campus in the institution. Out of 177 total faculty which participated in referendum, only 29 supported the reallocation of PIDE land in QAU premises while vast majority 147 rejected the proposal. Dr Zafar Nawaz Jaspal, Professor at politics Department of the university told APP that Vice Chancellor Quaid-e-Azam University and PIDE should respect the mandate.
When contacted, the Vice Chancellor of the Quaid-e-Azam University, Dr Javaid Ashraf said that he will not comment on the issue. It is pertinent to note that Alumni Association of the QAU has already rejected the sale of land to PIDE through a referendum held from all over the country.
In the referendum, a total 2924 old students participated, out of them 113 only supported the proposal of lease of QAU land to PIDE and vast majority 2811 opposed the idea.