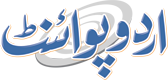 QESCO Cut Off Power Connections Of Defaulters, Thieves
Sumaira FH Published November 20, 2023 | 11:13 PM
On the special directive of the Ministry of Energy (Power Division), Quetta Electric Supply Company (QESCO) under the patronage of Xen Saryab Division Ali Shah and supervision of Sub Division Kirani SDO Tauseef Noor took action against defaulters and thieves and disconnected several connections of power in the areas
QUETTA, (UrduPoint / Pakistan Point News - 20th Nov, 2023) On the special directive of the Ministry of Energy (Power Division), Quetta Electric Supply Company (QESCO) under the patronage of Xen Saryab Division Ali Shah and supervision of Sub Division Kirani SDO Tauseef Noor took action against defaulters and thieves and disconnected several connections of power in the areas.
They also took down the transformers of defaulters and on-the-spot fines were imposed on customers involved in theft during the crackdown.
SDO KIrani Tauseef Noor has requested all consumers in their area to submit their bills regularly otherwise these operations will continue against defaulters.
He has made it clear to his customers that electricity theft will not be tolerated under any circumstances saying that we must provide good service to consumers, but public payment and theft of electricity is not acceptable under any circumstances.