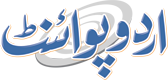 Quaid-i-Azam's Services Lauded For Creation Of Pakistan
Muhammad Rameez Published August 16, 2016 | 06:21 PM
KARACHI, (UrduPoint / Pakistan Point News - 16th August, 2016) - Chancellor Sir Syed University of Engineering and Technology (SSUET) Jawaid Anwar said that the cherished objective behind the creation of a separate homeland for the Muslims of South Asia was to provide them a land where they could order their lives in accordance with the tenets of islam. He was addressing a ceremon to mark the Independence Day celebrations with, said a statement here Tuesday. A ceremony held at the campus, was attended beside the Chancellor Jawaid Anwar, Vice-Chancellor Prof Dr Jawaid H.
Rizvi and Registrar Syed Sarfraz Ali. The heads of various departments, faculty members, prominent Aligarhians, staff members and students enthusiastically participated.
The Chancellor said that we should continue to work with renewed commitment for the progress and prosperity of our homeland. He said the country was created with unmatched sacrifices and the builders deserve to be paid highest tributes.
He pointed out that only those succeed which remain steadfast with spirit of national integrity. The Vice-Chancellor Prof Dr Jawaid H. Rizvi said that there is more need for greater patriotism to face the present day challenges and odds and make Pakistan strong and prosperous.