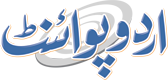 Raja Hassan Nominated As SVC Of FPCCI Standing Committee
Fahad Shabbir (@FahadShabbir) Published August 17, 2016 | 10:58 PM
 LAHORE, (UrduPoint / Pakistan Point News - 16th August, 2016) : Federation of Pakistan Chamber of Commerce and Industry (FPCCI) Acting President Shaikh Khalid Tawab on Wednesday nominated Raja Hassan Akhtar as Senior Vice Chairman of FPCCI Standing Committee on Small Traders and Cottage Industries for the year 2016. The Federation's spokesman said here that Raja Hassan was a prominent figure in business community, and had been associated with small industries sector since long.
His appointment had been made in view of his vast experience, performance and activities in this field, he added.
Meanwhile, Raja Hassan expressed the resolve to take onboard all the persons having experience in this sector to form joint recommendations for betterment of cottage industries. While, Shaikh Khalid Tawab said that supporting and empowering small traders and cottage industry was social responsibility of any country as cottage industry was the one of important sector of Pakistan.