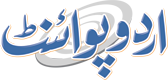 RDA Takes Action Against Illegal Extension Of Housing Schemes
Ijaz Ahmad Published October 02, 2023 | 11:36 PM
Rawalpindi Development Authority (RDA) Task Force on Monday took action against the illegal extension of housing societies located on Chakri Road
RAWALPINDI, (UrduPoint/Pakistan Point Mews Oct 02, 2023) :Rawalpindi Development Authority (RDA) Task Force on Monday took action against the illegal extension of housing societies located on Chakri Road.
The task force conducted an operation in accordance with the law against the rules violators and demolished six bunkers at Blue World City and Capital Smart City's illegal extensions, according to the RDA spokesman.
The Director General (DG) Rawalpindi Development Authority (RDA), Deputy Commissioner, and City Police Officer, on the directives of Commissioner Liaqat Ali Chatta, supervised the operation.
The DG RDA Muhammad Saif Anwar Jappa said that on the instructions of the Commissioner, grand operation against all illegal societies would continue without any discrimination and solid steps would be taken to stop illegal business of unapproved housing schemes. Strict action would also be taken against the land grabbers, he added.
He said that the citizens were advised not to invest in illegal housing schemes and to check their status on RDA's official website www.rda.gop.pk or visit the RDA office to get information about legal and illegal housing schemes.
Earlier, notices were also issued to the owners and sponsors of the illegal housing schemes and FIRs were lodged to stop illegal advertisements, booking of the plots and development work.
The operation team including Superintendent of Police, Saddar Rawalpindi, Nabeel, ASP Saddar Rawalpindi Zainab Qayyum, Assistant Director Building Control RDA, Assistant Director Planning RDA, SHOs from Police Stations concerned, RDA Scheme/Building Inspectors, District Council Inspector, representatives of the District Administration and other team members took part in the operation.