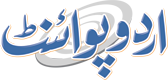 Regional Trade Ties Must For Boosting Country's Exports: Ahsan Iqbal
Sumaira FH Published August 04, 2016 | 11:19 PM
ISLAMABAD,(UrduPoint / Pakistan Point News - 4th August, 2016) : Federal Minister Planning and Development Ahsan Iqbal on Thursday said that increasing regional ties and trade relations can only boost country's exports.
Pakistan, Afghanistan and Central Asian States can become a new economic zone and linked with China Pakistan Economic Corridor (CPEC) Pakistan economy can take huge benefits, he said this while addressing the launching ceremony of Pakistan Afghanistan Central Asian Regions Trade Summit (PACTS) to organizes by Rawalpindi Chamber of Commerce and Industry's (RCCI) here. President Rawalpindi Chamber, Mian Humayun Parvez, Senior vice President Saqib Rafiq, Vice President Muhammad Aqil Obaid, group leaders Sheikh Shabbir, Sohail Altaf, S.
M. Naseem, former presidents, members of the executive committee and a large number of traders were present at the ceremony. Federal minister said that no country can progress in uncertain situation and stable economy needs a political stability as well continuation of the policies.
He said that Public private partnership can play a vital role in economic progress. "We need to focus our economic policies and export oriented policies,which can help Pakistan to achieve its vision of 2025,Ahsan said .
He urged the traders, chambers and private sector to come forward and support the government in achieving these economic goals.
He referred to South Korea and other countries, who doubled their exports with in short span of time.
He assured traders for government assistance and cooperation in this regard. He appreciated RCCI role in boosting trade activities and taking initiatives. Earlier,President Rawalpindi Chamber, Mian Humayun Parvez,in his address said that RCCI will be organizing Pakistan Afghanistan Central Asian Regions Trade Summit (PACTS) on August 10,2016.
The major aim of the Summit is to explore the new trade avenues, business opportunities and to discuss trade aspects, finding the means of ease of doing business between Pakistan, Afghanistan and Central Asia.
He said that the conference will help us to identify existing trade issues, bottle necks and barriers through the discussion over the topics of mutual interest and to facilitate bilateral trade among the region.
Parvez said that Pakistan Afghanistan and central Asian states can work together to improve the bilateral trade relations in the areas of energy cooperation, infrastructure and development of the region.
They can collaborate in numerous areas, such as scientific and technical fields, banking, information technology, pharmaceutical, gem and jewelry, and tourism he added.