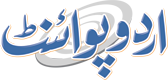 Religious Ministry Establishes Helpline For Intending Pilgrims
Fahad Shabbir (@FahadShabbir) Published August 16, 2016 | 02:43 PM
ISLAMABAD, (UrduPoint / Pakistan Point News - 16th Augst,2016) :Ministry of Religious Affairs and Interfaith Harmony has established a helpline for facilitation and information of the pilgrims in Saudi Arabia as well as Pakistan. The intending pilgrims of both government as well as private scheme could register their complaints in Pakistan on 042-111-725425, the ministry has dedicated a number 800-1166622 for registering complaints in Saudi Arabia, said an official of the ministry. He said the helpline is working round the clock to facilite intending pilgrims. Saudi Arabian Hajj Ministry has also established a helpline 800-4304444 for registering the complaints in urdu language.
For queries, Hajj Information Centre, Ministry of Religious Affairs, Islamabad could be contacted on 051-9205696, Directorate of Hajj, Islamabad is also available for queries at 051 9247574-75, Directorate of Hajj, Karachi, 021-35688307, 021-99204761; Directorate of Hajj, Lahore, 042-99205087-8, Directorate of Hajj, Peshawar, 091-9217482-3, Directorate of Hajj, Multan 061-9330058; Directorate of Hajj, Sukkur 071-5806078; 071-5806052 and Directorate of Hajj, Quetta 081-9213021; 081--9213326 for registration of queries and complaints.
Likewise, Directorate General Hajj, Jeddah could be contacted on 00966-12-5500426.
The number of Director General Hajj, Makkah was 00966-12-5500436; Director General (Hajj) Madina Munawwara 00966-14- 8250782; Consulate General of Pakistan, Jeddah can be contacted on 00966-12-6600875 and 0096-12-6692371 in case of need. The staff deputed in the holy land and as well in Pakistan would try to address grievances.