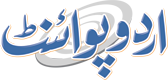 Ring Leader Of Gang Looting International Passengers Arrested
Fakhir Rizvi Published August 03, 2016 | 09:14 PM
ISLAMABAD, (UrduPoint / Pakistan Point News - 3rd August, 2016) : Special Investigation Unit (SIU) of Islamabad Police has arrested the gang leader involved in looting overseas citizens coming from abroad by portraying himself as government official of security departments, police spokesman said.
An SIU team nabbed the ring leader of the gang and recovered 30 bore pistol along with ammunition, blue revolving light, commando uniform along P-cap, fake wireless set sand white Corolla from the nabbed persons identified as Sardar Wali s/o Lashkari Khan r/o Dhok Jellani Bhara Kahu, Islamabad. During preliminary investigation, the accused who is also a proclaimed offender disclosed multiple cases of money snatching from overseas in the territory of Islamabad by introducing himself as government security official.
He committed various incidents of looting overseas Pakistanis returning to home in areas of Secretariat, Ramna, Bhara Kahu, Shalimar, Aabpara police stations.
Further investigation is underway as he has been also remained involve along his accomplices in similar incidents in Rawalpindi. SIU is making efforts to arrest rest of gang members, the spokesman added.