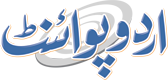 Robbery Victim Accuses Police Of Trying To Distort Facts
Fahad Shabbir (@FahadShabbir) Published August 22, 2016 | 11:08 PM
ISLAMABAD, (UrduPoint / Pakistan Point News - 20th August, 2016) : A student of College of Mechanical and Electrical Engineering (CEME) on Monday said that he was robbed of cash and a mobile phone in front of his institution in the presence of about a dozen college guards on Friday night.
Taimur Shahid, nephew of journalist Rashid Khattak, alleged that the Noon Police tried to distort the facts as they lodged first information report (FIR) of missing items instead of a robbery attempt.
Talking to APP, he said he was crossing the overhead bridge in front of the college and Daewoo Terminal on his way to hostel situated in the college premises at about 9pm on Friday when three men armed with a pistol tried to rob him.
He said he put up resistance and tried to save his laptop as it contained important data. He shouted for help and signalled the guards and passers-by but no one came to his rescue, he added.
He said the robbers, however, managed to make off with his pocket money, a cellular phone and important documents, including identity cards. He also received injuries. Taimur said he along with Col Abdul Rahim, administrative officer of CEME, visited Noon Police Station within 20 minutes of the occurrence of the incident but the police did not take prompt action to arrest the robbers, who most probably were present in the area.
The police, he said, tried to distort the facts as they registered a case about the missing items. Col Abdul Rahim, however, pursued the police and the correct FIR about the robbery was lodged at about 3am, he added.
He alleged that police seemed to protecting the criminals. When contacted, an official of Noon Police Station said, "We will look into the matter." However, he declined to comment on the issue further.