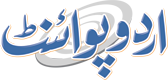 Rooting-out Corruption, Embezzlement And Transfer Of Power Up To Gross Root Level Would Be My Priority: Raja Farooq Haider
Fahad Shabbir (@FahadShabbir) Published July 29, 2016 | 12:42 PM
MUZAFFARABAD,(UrduPoint / Pakistan Point News - 29th july,2016) :The President of AJK PML-N and nominated Prime minister of Azad Kashmir Raja Farooq Haider Khan expressed his firm resolve to root out corruption, embezzlement and injustices from AJK and said the transfer of power up to gross root level through local body elections and Kashmir issue would also be his priority. He said while addressing a huge gathering after arriving from Islamabad as a nominated Premier of AJK and getting unprecedented welcome from the masses at AJK capital Muzaffarabad on Thursday.
While thanking to Prime Minister of Pakistan Nawaz Sharif and parliamentary members of his party for posing confidence and nominating leader of the House,Farooq said adding that by following the directions of Nawaz he will try to deliver with exemplary performance in Azad Kashmir and compensate the people with upholding merit and justice and no one would be politically victimized.
Raja Farooq said we will introduce good governance in the liberated area and on the basis of our performance, the success in next elections would be ensured. He ensured the Kashmiri people that his government would continue the moral, political and other possible support for their brethren in their just cause of freedom from Indian illegitimate occupation he said adding that Kashmiri people have given unprecedented sacrifices for their birth right, the right of self-determination as guaranteed in UN resolutions but their sacrifices would not go waste he maintained.
He said the masses have elected him for the provision of equal justice and he will take tough decisions for the betterment of people and the state and initiate development process at fast track basis to fulfill the confidence of the people he added. The nominated AJK PM was of the view that corruption, malpractices and destruction of institutions was the failure of PPP government and main cause of defeat for PPP in recent elections and the people of AJK completely rejected them by their vote he said adding he will serve the people like a servant.
Earlier, the nominated AJK Prime Minister Raja Farooq Haider Khan was given warmly reception at Kohala after arriving from Islamabad and thousands of people gathered round him and chanted slogans in favor of Prime Minister Nawaz Sharif, AJK nominated Prime Minister Raja Farooq Haider and PML-N. The people along the both sides of Kohala-Muzaffarabad road including men, women and children have been witnessed the expression of their happiness and the nominated PM was warmly greeted and received with showering of flower petals at different passages of nearby villages from Kohalat to Muzaffarabad. The PML-N activists from Muzaffarabad boarding in hundreds of private vans departed for Kohala to receive their leader and nominated Prime Minister.