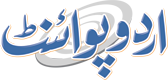 Rs 4,839.554 Billion Disbursed To Provinces Under NFC Award In Three Years: Senate Told
Mohammad Ali (@ChaudhryMAli88) Published July 22, 2016 | 12:45 PM
ISLAMABAD, (UrduPoint / Pakistan Point News - 22nd july,2016) : Minister for Law and Justice Zahid Hamid said Friday that federal government disbursed Rs 4,839.554 billion under National Finance Commission (NFC) Award to provinces during the last three years. Speaking in the Senate during question hour, the minister said Rs 1415.922 billion including Rs 646.266 billion to Punjab, Rs 391.813 billion to Sindh, Rs 234.402 billion to KPK and Rs 143.442 billion to Balochistan were given during financial year 2013-14. In financial year 2014-15, a total of Rs 1549.666 billion was granted to provinces including Rs 726.887 billion to Punjab, Rs 414.948 billion to Sindh, Rs 250.741 billion to KPK and Rs 157.089 billion to Balochistan. During financial year, 2015-16 a total of Rs1873.966 billion was disbursed to the federating units including Rs 901.453 to Punjab, Rs 500.466 billion to Sindh, Rs 302.055 to KPK and Rs 169.992 to Balochistan. Replying to another question, the minister said federal Government following a policy of bringing transparency in tax laws has abolished the powers of FBR to issue 3 exemption orders vide Finance Act, 2015.
Now the Federal Government can only grant exemption subject to approval of ECC of the Cabinet in exceptional circumstances involving national security, natural disasters, national food security in emergency situation, protection of national economic interest in situation arising out of abnormal fluctuation in international commodity prices, removal of anomaly in taxes, development of backward areas and implementation of bilateral and multilateral agreements.
He said government had also reviewed the existing Concessionary regime under various SROs, adding entire concessionary regime had been reviewed by a high powered committee which had recommended a three year time span for elimination of concessionary SROs in three phases.
He said two out of three phases had been completed, adding at present there were no separate departments for Income Tax and Sales Tax, rather single department, namely Inland Revenue Service administers all inland taxes.
The minister said it was not true that the procedure for inter tax adjustment of refund was not followed. He said presently the inland taxes i.e. income tax, sales tax and federal excise duty are supervised by one and same authority and refund in one tax is adjusted against the outstanding demand of other taxes